At St John Vianney's, the students are provided with learning experiences and engaging activities that enhance their learning potential.
We share the mission of Christ where Gospel values and beliefs are evident in our daily school life. Students are empowered to become lifelong learners in a safe, secure and caring environment.
The students at St John Vianney's study the six key learning areas as required by the NSW Education Standards Authority (NESA). In addition, all students study Religious Education.
---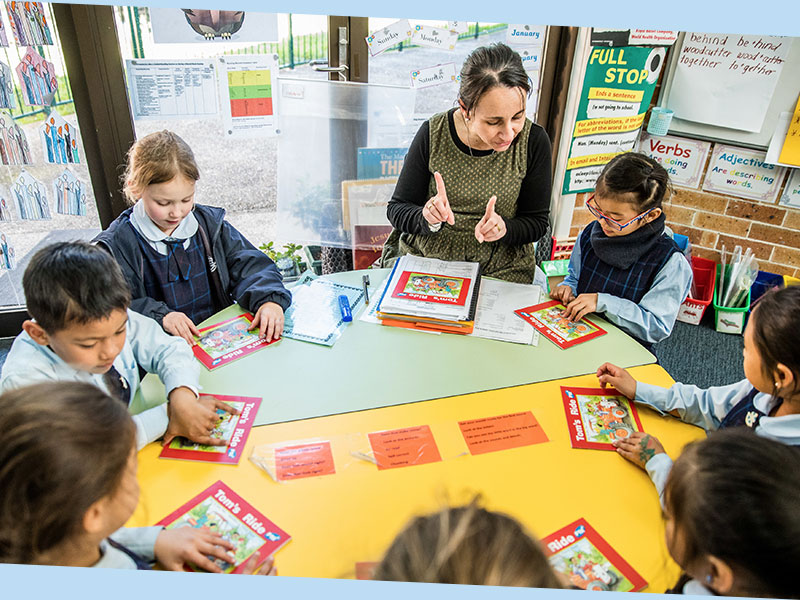 English
English is central to students' intellectual, social and emotional development. It is essential for learning in all aspects of the curriculum.
English is made up of the strands of:
Reading and Viewing
Writing and Representing
Speaking and Listening.
Every grade has an 'Uninterrupted Literacy Block'. The school is very well resourced to cater for varying literacy abilities, and we regularly update our stocks of literacy resources.
---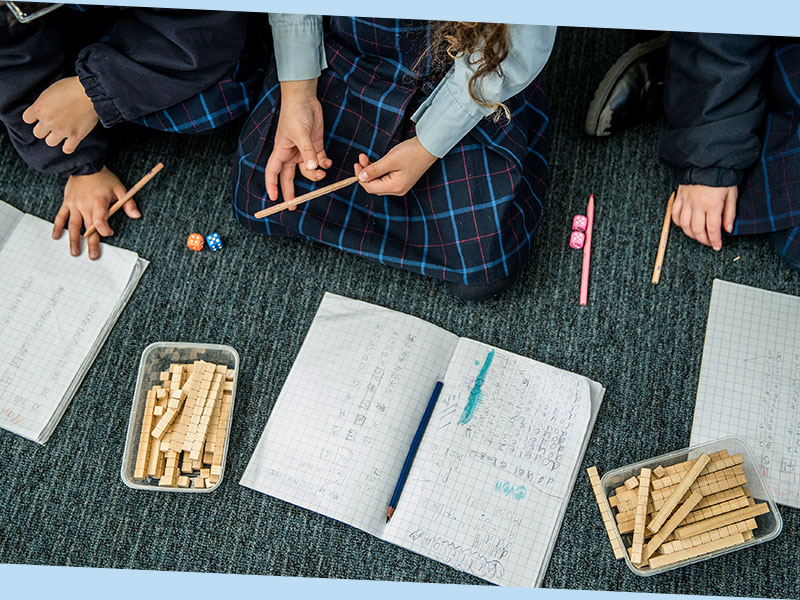 Maths
The study of Mathematics provides opportunities for students to learn to describe and apply patterns and relationships; reason, predict and solve problems; calculate accurately both mentally and in written form; estimate and measure; and interpret and communicate information presented in various forms. The importance of concrete materials to aid mathematical understanding is vital, and we support this by regularly updating our 'hands on' resources.
The essential content for Mathematics is structured using one process strand:
There are five content strands:
Number
Patterns and Algebra
Measurement and Data
Space and Geometry
---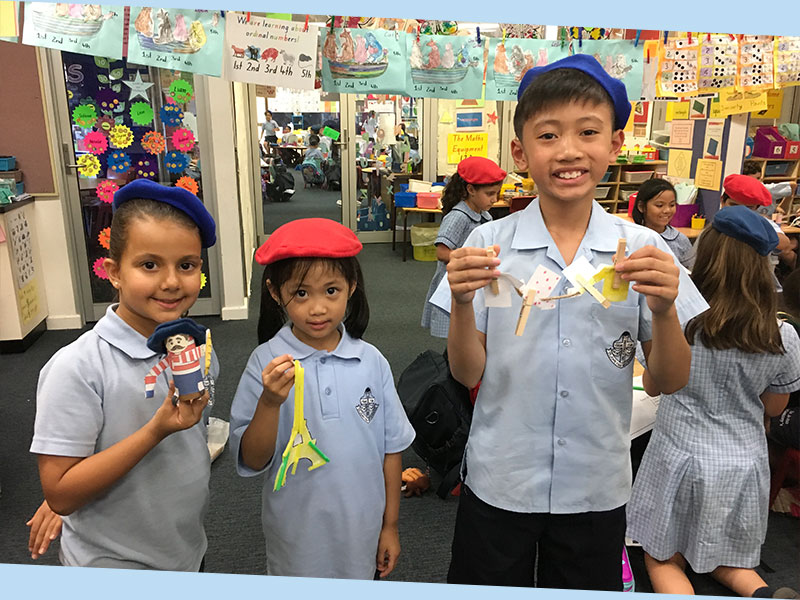 HSIE
The students of St John Vianney's are provided with experiences and engaging activities that assist in their learning about the world and their place in it. In every Stage, students study units of work that investigate change and continuity, cultures, environments, and social systems and structures.
---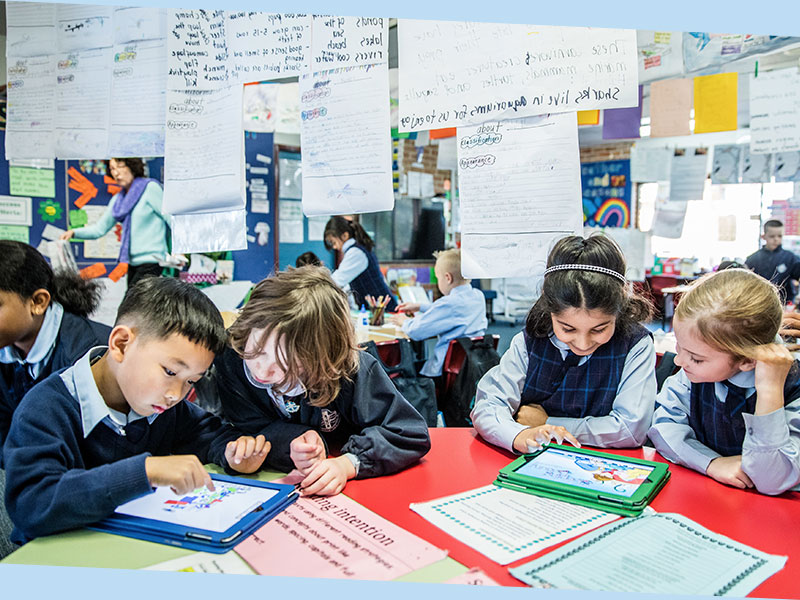 Science and Technology
The study of Science and Technology at St John Vianney's provides the students with the opportunity to learn about natural and man-made environments, while investigating, designing, making and using technology.
Students are involved in the investigative process through a variety of hands-on and problem solving activities which develop their knowledge and understanding of the content strands.
Designing and Making
Investigating Scientifically
The Made Environment
The Natural Environment
---
PDHPE
Personal Development, Health and Physical Education is a Key Learning Area that assists students at St John Vianney's to develop self-esteem, social responsibility, personal fitness and the ability to make informed decisions about health, safety and lifestyle.
Students are involved in a range of activities such as:
weekly physical education lessons
swimming, athletics and cross country carnivals
opportunities to trial for diocesan representative teams
representation at zone, diocesan and inter-diocesan levels
visits from the Life Education Centre
visiting shows which support our Feel Safe Policy
presentations from sporting organisations, e.g. Little Athletics, Australian Football League, NSW Cricket
skills clinics
the Protective Behaviours Program.
---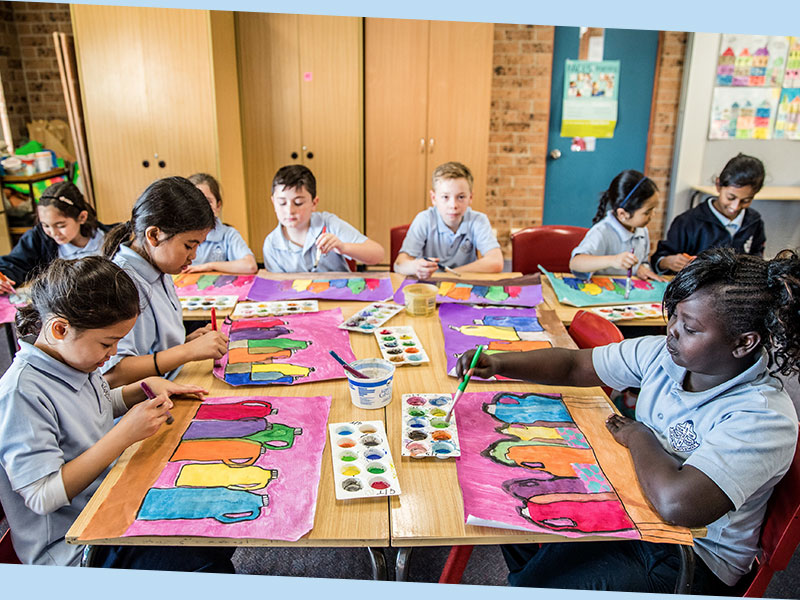 Creative Arts
Students at St John Vianney's are offered opportunities to gain an increasing understanding and accomplishment across a range of creative arts. Varied experiences are provided in the following ways:
weekly music lessons
drama lessons for senior students
junior and senior choirs
eisteddfod competitions
Australian Youth Choir auditions
Creative Arts Festival
Operation Art Competition
Musica Viva presentations
theatre experiences.
---